The Academy has just announced, in reference to their previous decision regarding the 2019 Oscars Ceremony, that they will not follow through with the controversial "Best Popular Film" new category in next year's ceremony, while still leaving it as a possibility for future editions.
Here is the official release: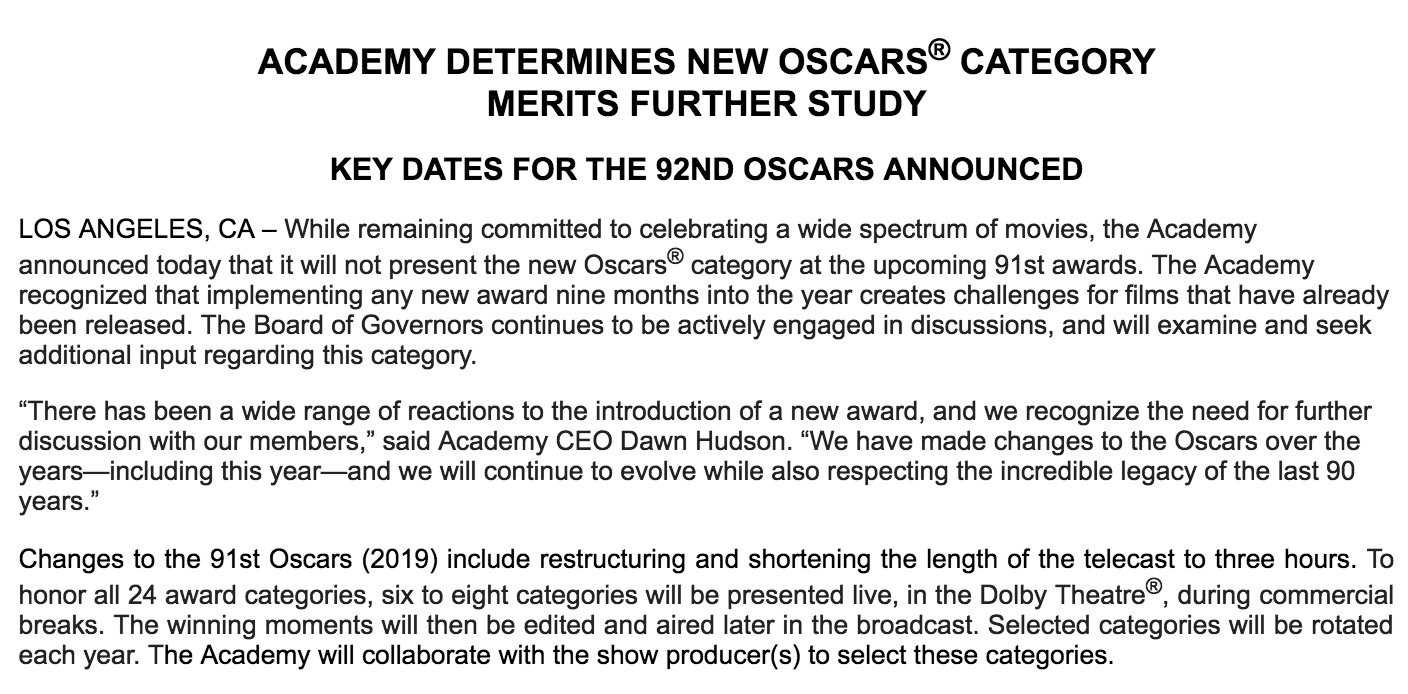 Another display of the Academy's internal crisis, double-backing on a decision made just a month ago that would give space for epic box office movies such as Black Panther due to the backlash is not a good look for the organization at all. Then again, historically this might be even considered as an outlook of Hollywood's current chaotic state in general.